AU Battery Store >> laptop batteries >> Dell laptop batteries >> Dell inspiron 8000 battery
High performance & top quality Dell inspiron 8000 laptop battery at factory-direct price. Our QC department intensely tested each notebook battery to guarantee 100% compatibility with your originals. Order your Dell inspiron 8000 laptop battery with confidence from BattAussie, Australia's most trusted online battery retailer.
BattAussie only use the highest quality cells inside the laptop battery pack so you will have a long service battery life. Our inventory turns rapidly and you will always receive a freshly manufactured notebook battery.
Resellers Welcome - info@battaussie.com or Live Chat with us online

Our Advantages: High Quality + Wholesale Price + Aussie Free Delivery
Image
Type
Voltage
Capacity
Condition
Price
Li-ion
14.8V
4400mAh

Brand New

Only

AU $49.18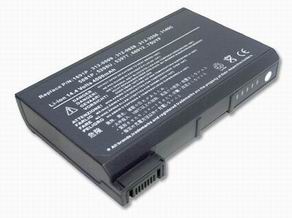 Dell inspiron 8000 extended life battery

Australia Post Free Shipping  Enquiry Free
Battery Type: Li-ion
Battery Voltage: 14.8V
Battery Capacity: 4400mAh
Battery Color: Grey
Battery Condition: Brand new, Full 1 Year Warranty
List Price: AU $ 84.88
Our Price: AU $ 49.18
---
Attention:
1. Laptop Battery 10.8V and 11.1V are in common use
2. Laptop Battery 14.4V and 14.8V are in common use

| | | | |
| --- | --- | --- | --- |
| Investiture | Delivery Methods | Total Delivery and Service Charges | Delivery Days |
| | Registered Post | Free Shipping | 5-15 working days |
| | Express Post | AU $7.00 | 2-7 working days |
Remark: we will dispatch the laptop battery from 144 McEvoy Street, Alexandria, NSW 2015 within 24 hours, you can track your order by this link: www.aupost.com.au/track if you want to know the status of your order.
Dell inspiron 8000 extended laptop battery usage tips
1. Carefulnessly read narrate book of battery, use commendatory battery.
2. Research whether the electric appliance and Dell inspiron 8000 laptop battery contact elements is whether clean,
when necessity clean with wet cloth mop, after dry loads according to the correct polar direction.
3.When non-adult custody, don't let the child replace the inspiron 8000 battery.
4. Don't try to make Dell inspiron 8000 battery rebirth use of hotting up, charging or other way.
5. Dell inspiron 8000 battery shoud be take off from Dell inspiron 8000 ac adapter when it is long time no use.

Please make sure that your battery part number or laptop model is listed on the compatibility list before making a purchase. If it does not, please email our laptop battery experts
Dell inspiron 8000 battery can replace following laptop part numbers:
3179C
1691P
312-0009
312-0028
312-3250
5081P
5208U
53977
75UYF
3149C
1K500
2M400
3H352
3H625
3K120
6H410
8M815
77TCJ
851UY
1340Y
312-0113
312-0115
312-0522
1X511
2H660
312-3280
2J245
555TT
3H349
5E528
312-0026
5H980
66912
7N025
312-0041
800BTPR
312-0051
6M934
312-009
8C612
X0316
312-09
BAT-I3700IM
M150268-GB
Dell inspiron 8000 battery compatible following laptop models:
INSPIRON 2500
INSPIRON 3700
INSPIRON 3800
INSPIRON 4000
INSPIRON 4100
INSPIRON 4150
INSPIRON 8000
INSPIRON 8100
INSPIRON 8200
LATITUDE C500
LATITUDE C510
LATITUDE C540
LATITUDE C600
LATITUDE C610
LATITUDE C640
LATITUDE C800
LATITUDE C810
LATITUDE C840
Latitude CP
LATITUDE CP
LATITUDE CPI
LATITUDE CPI 233ST
LATITUDE CPI 366
LATITUDE CPI A366XT
LATITUDE CPI D233
LATITUDE CPI D266XT
Latitude CPi D300 XT
LATITUDE CPI D300XT
Latitude CPiA
Latitude CPIA
LATITUDE CPIA300ST
LATITUDE CPIA366ST
LATITUDE CPIA366XT
LATITUDE CPIA400XT
LATITUDE CPIC
Latitude CPiC333GT
LATITUDE CPIC400GT
Latitude CPID
Latitude CPID Series
LATITUDE CPIR
LATITUDE CPIR400GT
LATITUDE CPM
Latitude CPm 166ST
Latitude CPm 233ST
Latitude CPm 233XT
LATITUDE CPM166ST
LATITUDE CPM233ST
LATITUDE CPM233XT
LATITUDE CPT
LATITUDE CPT C333GT
Latitude CPt S500GT
LATITUDE CPTC
LATITUDE CPTS
LATITUDE CPTV
LATITUDE CPTV 466GT
Latitude CPTV466GT
LATITUDE CPX
LATITUDE CPXH
Latitude CPXH 500GT
LATITUDE CPXJ
LATITUDE CPXJ 650GT
Latitude CPXJ650GT
LATITUDE PP01
LATITUDE PP01L
LATITUDE PP01X
LATITUDE PPL
LATITUDE PPX
PRECISION M40
PRECISION M50
Laptop Battery Comparison Chart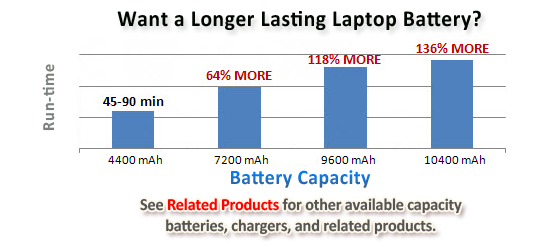 Note: It is common practice for non-OEM manufacturers to print a higher capacity on the label of their notebook batteries. This is why some websites advertise much higher capacities. Above we list the REAL cell capacity of our laptop battery, not the label capacity.
How to find out notebook and original Dell inspiron 8000 laptop battery details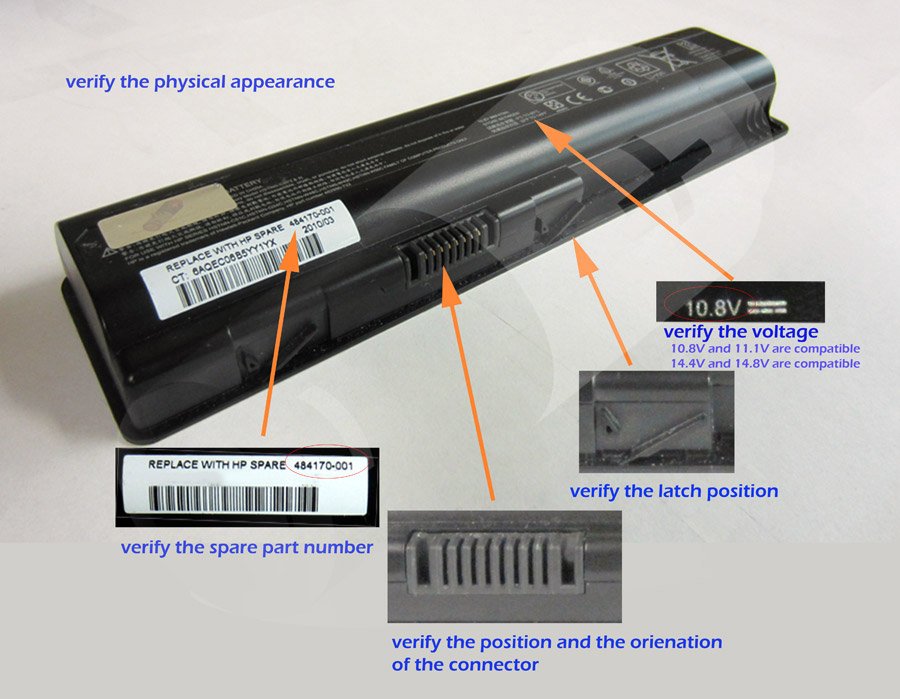 Laptop computer owner's manual have the brand and model number on the front cover. In addition, every laptop has a manufacturer's label on the bottom of the computer. This label should have the brand and model number on it. Laptop batteries from major manufacturers use standardized part numbers, to determine what laptop battery you have, you should shut down your notebook and then remove the Dell battery pack from the laptop and look at the bottom or top of the battery.