In order to ensure longer battery life we have to done something to maintain the laptop battery. Today BattAussie notebook battery experts would be talking about the Dos and Don'ts for maintain li-ion laptop batteries. These tips would help Aussie notebook users to increase the lifetime of laptop battery.
There are two things which a new laptop owner should know which is Priming Li-Ion battery and Cycling Li-Ion battery. By Priming Li-Ion battery we mean to charge it fully before you use your laptop for the first time. And the Cycling Li-Ion battery means discharging and charging it fully once in every couple of weeks. Since Li-Ion battery dissipates so much of heat, it is always recommended to take special care.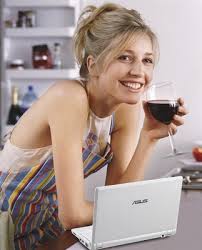 Dos To Maintain Laptop battery
Avoid using laptop while it is getting charged, just charge it and discharge it partially
Charge Asus 70-NF51B1000 battery at a lower voltage
Do the cycling of the notebook battery after every few weeks or 30 partial charges
Keep battery in refrigerator with 40% – 50% of charge
Don'ts To Maintain Laptop Battery
Avoid trickle charge
Avoid ultra fast charge
Avoid expose the battery to moisture or rain.
Avoid connecting fully charged battery to power supply
Avoid deep discharging of battery
Avoid short-circuit. A short-circuit may cause severe damage to the battery
Avoid incinerate, exposure of battery to extreme heat may result in an explosion
Avoid drop, hit or otherwise abuse the battery as this may result in the exposure of the cell contents, which are corrosive
Did you enjoy this post? Why not leave a comment below and continue the conversation, or subscribe to my feed and get articles like this delivered automatically to your feed reader.