Notebooks are a great tool due to their mobility. However, laptops are less effective when they are constantly plugged into a power source. Today BattAussie battery experts share some essential myths and tips on how to maximize laptop battery life and battery health in order to get the most of your device.
The practice of draining then fully charging is not for lithium-ion laptop batteries, which most current laptops have. But if your computer has a nickel cadmium (NiCd) battery or a nickel metal hydride (NiMH) one (which are commonly found in older notebooks) than this practice would work for you.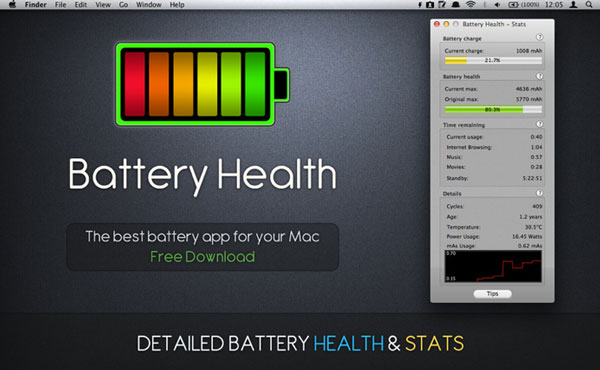 There are ways to check up on your laptop computer's battery without having to take your device to the local notebook PC store. Battery health is a comparison between your laptop manufacturer's advertised capacity and the current capacity of the battery. Most laptops have a page to show the condition of the battery health and give pop-up warnings when your Toshiba Tecra A8 Series Laptop Battery's health is critical.
For example, with most Apple MacBook Pros you can hit the option key while clicking the the battery icon in the menu bar. This will give you a current status; if any option says anything but "Normal" then look into it. You can easily do an internet search to figure out how to check your specific laptop's battery life.
The way you charge your laptop battery can affect its ability to hold a charge in the long run. Some believe that you should let your computer drain and then charge it to 100 percent to keep the battery healthy. However, according to a Microsoft spokesperson, this might not be the best practice.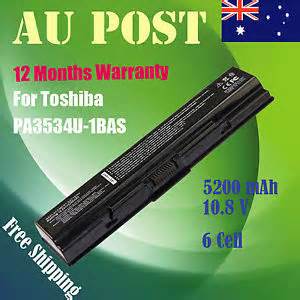 "If you frequently drain a lithium-ion battery, and then recharge it, it can quickly lose its ability to hold a charge, which affects the accuracy of the battery meter …  Lithium-ion batteries last longer if you charge them often, a little at a time, to maintain a minimum charge of about 40 percent capacity," said a Microsoft spokesperson in an email interview.
There are many widgets or apps that you can download to do this also.  If you have a MacBook with Mac OS X Lion or an older version of  OS X, then you can download the iStat Pro widget for free. The iStat menu app is an updated, non-free version for new OS X. The iStat products can tell you your Apple laptop battery health, cycle count, temperature and other information.
Think of a laptop's charging cycles the way you think of a car's mileage. Charge cycles are incremented every time you charge from point A to point B. Just as a car is only built to last a certain amount of miles, a battery is only built to last a certain amount of charge cycles. For example, charging from 70% to 100% is one cycle.
Most people, when they have battery issues, it will be because it was left charging for much longer than it should be at a single time period. If you leave your laptop charging for too long your Dell studio 1735 laptop battery will get to full charge, which is one cycle, then use a bit then charge it back up again. Depending on how long you keep it plugged in, this will result in more cycles than you should have.
Keep in mind your battery's age as well. As they get older, it becomes harder for them to hold a charge.
High temperatures also hinder a notebook battery from holding a charge.
Try to keep your laptop on a surface where the air can circulate. Avoid using it with its fabric sleeve under it. If you can hear the device's fans going crazy, this means your laptop's temperature is too high.
Laptop maintainence is more than just avoiding spilling coffee on it. If handled properly, it will become your reliable life companion.
Did you enjoy this post? Why not leave a comment below and continue the conversation, or subscribe to my feed and get articles like this delivered automatically to your feed reader.