When you're researching laptops before you buy it, you'll see the cost of the "starting price" or "a certain amount" listed on the system. Shoppers need to be careful about these entry-level configurations, because, like the basic model cars without air conditioners or radios, they're not worth money.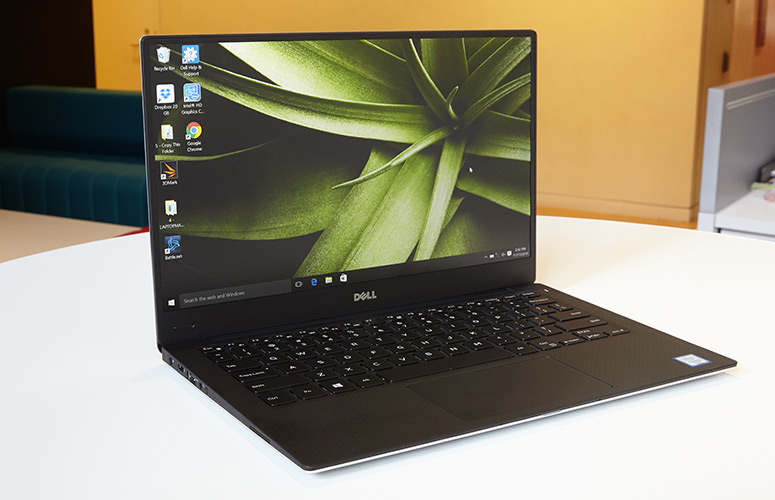 Microsoft's Surface Pro is the most egregious example of a computer with a misleading base price. The tablet that can "replace your laptop" starts at $799; that's the price you see highlighted in large type on Microsoft.com. However, the Surface Pro doesn't come with the keyboard you need to actually use it as a notebook, and you will have to pay an extra $129 for this Type Cover.
But wait — there's more. The base-model Surface Pro has a sluggish Intel Core m3 CPU and just 4GB of RAM, which won't provide good enough performance for real work. It also packs a mere 128GB of solid-state-drive (SSD) storage, which will fill up quickly if you install software or generate a reasonable number of data files. To get a Surface Pro with decent specs — such as a Core i5 CPU, 8GB of RAM, a 256GB SSD and a keyboard — you'll pay $1,429, which is 79 percent more than the starting price!
Be vigilant. Companies sometimes offer sales where the price of the minimum good configuration falls much closer to the starting price.
In Microsoft's defense, a person could buy the base model and use it as an $800 media tablet. The same person probably also owns a Jeep with two-wheel drive and a Lamborghini with doors that open sideways.
Microsoft is far from alone in selling base models that no sane person should actually buy. The Dell XPS 13 is our favorite consumer laptop, but its $799 starting configuration is too underpowered, because it comes with a low-end, Core i3 CPU; just 4GB of RAM; and a tiny 128GB SSD. As of this writing, if you want a faster processor, more memory and more storage, you'll have to move up to the $1,249 config, which is 56 percent above the starting price.
Deceptively low starting prices feel like a bait and switch. You get your heart set on a product, because you've convinced yourself that it's affordable, and by the time you realize you have to pay several hundred dollars more to have a decent experience, you're ready to swallow your pride and pull the trigger. Even worse, if you're a less-tech-savvy shopper, you could end up buying the base configuration, mistakenly thinking it's a good deal, and then later wondering why it doesn't perform as advertised.
Here are some ways to avoid ending up with either sticker shock or a grossly underpowered laptop:
Find the minimum good configuration. Instead of getting hung up on the starting price, look at the cost for the minimum good configuration. As we discuss in our How to Buy a Laptop guide, any premium laptop or 2-in-1 with a good minimum configuration should have at least a Core i5 processor, 8GB of RAM, a 256GB SSD and a 1080p resolution display.
Consider a different laptop. You may want an XPS 13, but you may not be able to afford the $1,249 it costs to get one with reasonable performance. Instead of settling for a stripped-down configuration, consider an alternative, like the Asus ZenBook UX330UA, which has a Core i5 processor, 8GB of RAM and a 256GB SSD for under $700. There's no doubt that the XPS 13 has a better design, a more colorful screen and longer Dell xps m1530 laptop battery life, but sometimes you have to make a trade-off.
Wait for a sale. Many times, companies will offer sales where the price of the minimum good configuration falls much closer to the starting price.
If vendors truly had pride in their premium laptops, they would refuse to sell cut-rate versions. McDonald's doesn't offer a cheaper Big Mac without the buns, Paul Masson sells "no wine before it's time" and computer manufacturers should not cheapen their flagship products with low-end specs. However, we won't hold our breath and wait for a change.
Chromebooks — the laptops that run Google's minimalist Chrome OS instead of Windows 10 or macOS — carry a certain allure with their lower prices,automatic updates and simple interface. Suddenly, there are higher priced Chromebook models, including Google's $999 new pixelbook.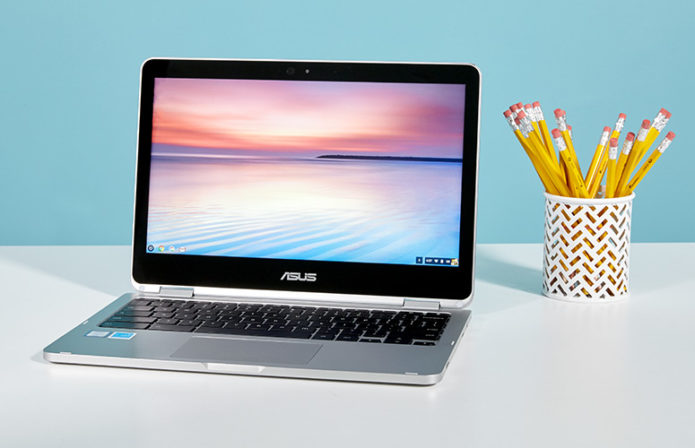 Forum user kaiowolf asks, "I already have a PC, but I was thinking of getting a Chromebook for everyday life, just to watch videos, browse the internet, or write documents up. I would like a touch screen and I could spend up to $270. The recent Asus Chromebook caught my eye, but it's around $460. Can anyone recommend a good one?"
We're glad you asked, kaiowolf, as you've got plenty of options. The first is the $223 Lenovo N22 Chromebook, an 11.6-inch laptop. In addition to fitting within your budget and packing that touch interface you're looking for, it's built for durability, and its Asus a41-k52 laptop battery lasts more than 10 hours on a charge.
But also consider the $220 Asus Chromebook C202SA, a durable 11.6-inch notebook with one of the most comfortable keyboards we've ever seen in a Chromebook. In other words, it's pretty much made to support all the writing you need to do. It just doesn't have that touch screen you wanted, and its display isn't as colorful.
If you don't need a touch screen, though — since it will come in handy mostly for using Android apps on your Chromebook — also consider the more affordable $187 Samsung Chromebook 3. Its 259-nit display is brighter than those in other models. (The Lenovo N22 Chromebook goes up to 254 nits, while the Asus Chromebook C202SA reaches 250 nits.). That brightness allows for better viewing angles, with clear colors at 45 degrees to the left and right.
Laptops are wonderful.
They allow us to take our computing on the go.
And,I predict their future, and death is where we move to more flat devices, even clothing, laptops, at least in the short term.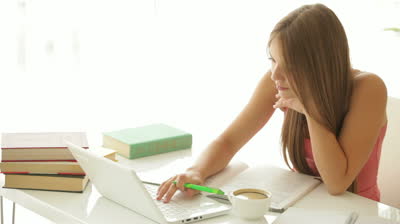 But they all feature an extremely frustrating element — the battery.
The Personal Computer Museum offers free computers to families and those in need. The most common question about the program is: Can I get a laptop?
The answer usually is no,
That's not because of some kind of conspiracy. The problem is that laptops don't tend to last beyond a few years. And, even after a short time of service, the battery is usually the first thing to go wonky.
If you've own a laptop, you know exactly what I'm referring to. A battery that used to provide three hours of power, dwindles to two, then one and then none.
Batteries have come a long way. But as computers get faster, smaller and lighter, batteries must keep pace. They need to be smaller and power devices that are much more powerful. That's a tall order.
The good news is that there are few tricks to help bring life back to your batteries. While these methods are not foolproof, they may provide you with some improvements. The average laptop battery replacement tends to go for about $100. So, it could be worth the effort to recondition your old batteries.
An article at Online Tech Tips (http://www.battaussie.com/) has a few different methods for you to try to fix or improve your laptop battery. And, while some may seem unconventional, they can work.
One method is freezing. Remove your battery, place it inside a sealed plastic bag and place in the freezer for at least 12 hours. Then remove the Dell inspiron 1520 laptop battery from the freezer, warm to room temperature, charge fully and then let it drain. Repeat the charging and draining process a few times, and you should notice improved overall life in the battery.
Many manufacturers also offer battery calibration tools. Searching for your particular model and manufacturer can you help you with this. Following the specific instructions should help you get the most out of your battery regardless of age.
Part of the problem with batteries is that most contain multiple cells. A battery may report being dead when only a few cells are damaged.
Some of these methods (including the freezer) also will work with a tablet or cellphone battery, provided that it is removable. Batteries in some devices are not meant to be removed or serviced by users, so they are out for these tricks. If any battery shows signs of swelling, you should not try any of these methods.
Batteries give us freedom of mobility and make many devices more useful than if they are tethered with cords. Treating them with a little bit of care can make them last longer, as we wait for the perfect battery that never dies to be invented. That is something to get all charged up about.
…
Come out Saturday, from 10 a.m. to 4 p.m., to see a great use of batteries inside of robots during the third annual Robot Day at the Personal Computer Museum at 13 Alma St. Meet Star Wars robots, such as R2, drones that fight, as well as vintage robots at this free event.
Gaming laptops can have serious effects on your wallet, and the cost of some hobbyists models is more than $3000. But who says the right rig costs your arms, legs, and the soul of your eldest son? The financial awareness of the game player fortunately, there are some sub – $1000 laptop computer can run graphics games like Tekken 7 and the quality of tax effect: Andromeda in solid frame rate.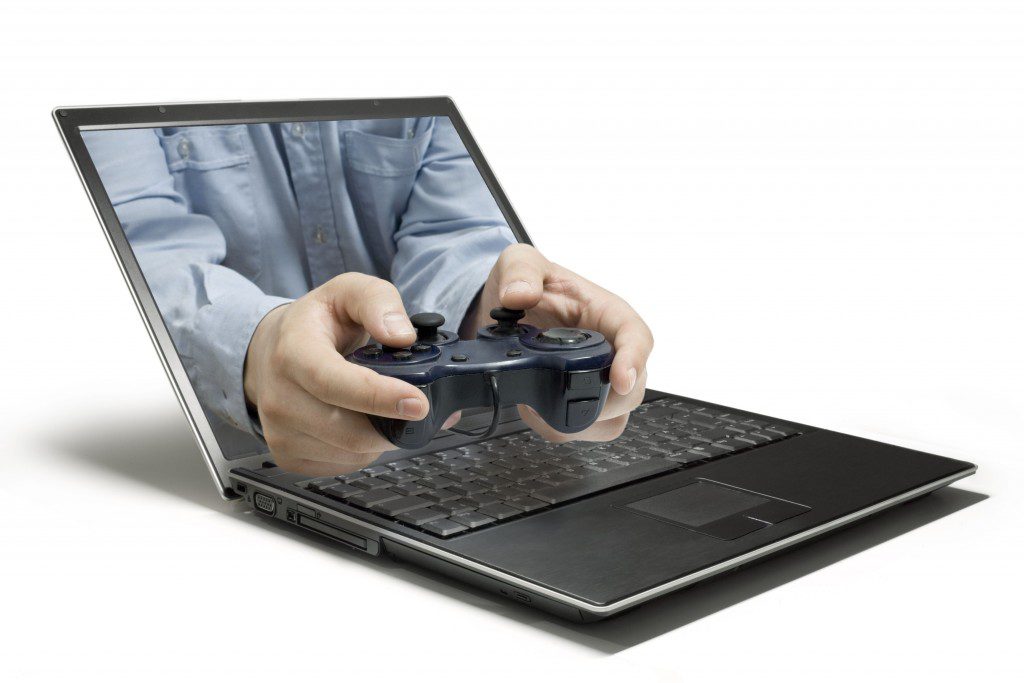 And thanks to Nvidia's new GTX 1050 and 1050 Ti GPUs, you might soon have the ability to hook up a VR headset so you can start busting baddies in the virtual world. Best of all, you can use all that money you just saved to splurge on a top-notching gaming keyboard or mouse. 
If you're curious how these laptops rank by brand, check out our Best and Worst Gaming Laptop Brands to see how notebook manufacturer handles gaming systems.
So without further adieu here are the best gaming laptops under $1,000.
Best Overall Budget Gaming Laptop: HP Omen 15
The HP Omen 15 has been redesigned with an eye-catching chassis; a clicky, responsive keyboard; and an easy-to-remove panel to upgrade the hard-disk drive, solid-state drive and RAM. Add in a bright, vibrant display and some nice, loud speakers, and you have a gaming notebook that will enthrall you.
Key Specs: CPU: 2.8-GHz Intel Core i7-7700HQ CPU * GPU: AMD Radeon RX 550 GPU with 2GB of VRAM * RAM/Storage: 8GB/1TB 7,200-rpm HDD * Display Size/Resolution: 15.6/1920 x 1080
Best Productvity: Origin Eon15-S
This 15-inch gaming laptop is fairly portable at 5.2 pounds and packs good overall performance, thanks to its Nvidia GeForce GTX 1050 Ti graphics. You also get decent battery life and an understated design that stays cool while fragging. It's a great choice for gamers on a tight budget who don't want to make too many compromises.
Key Specs: CPU: 2.5-GHz Intel Core i5-7300 HQ * GPU: Nvidia GeForce GTX 1050 Ti with 4GB of VRAM * RAM/Storage: 8GB/256GB M.2 PCIe SSS with a1TB 7,200-rpm hard drive * Display Size/Resolution: 15.6-inch/1920 x 1080
Best Graphics Performance: Lenovo Legion Y520
For an entry-level laptop, the Legion Y520 and its Nvidia GTX 1050 Ti GPU can kick some butt. During our testing, the laptop delivered surprisingly high frame rates and was one of the few budget systems able to run the Metro: Last Light benchmark. In addition, it's got a sleek, tapered look and the strong performance of its Intel Core i7 CPU.
Longest Battery Life: Dell Inspiron 15 7000 Gaming Laptop
 Thanks to its 7th-generation Intel Core i5 processor and Nvidia GTX 1050 Ti GPU, the Dell Inspiron 15 7000 has more than a pretty red face. It has plenty of power to play most of your favorite games (on medium settings) and can multitask with the best of them. If you're looking for a gaming laptop that can deliver solid framerates without blasting a hole in your wallet, the Dell Inspiron 15 7000 Gaming laptop should at or near the top of your list.
Key Specs: CPU: 2.5-GHz Intel Core i5-7300HQ CPU * GPU: Nvidia GeForce GTX 1050 Ti with 2GB of VRAM/Intel HD Graphics 630 GPU * RAM/Storage: 8GB/256GB SSD * Display Size/Resolution: 15.6-inch/1920 x 1080
Best Audio: Acer Aspire VX 15
Clad in black, red and silver, the Aspire VX offers a sturdy grip and a somewhat-premium look. In terms of gaming, the system's Core i5 CPU and Nvidia GTX 1050 GPU should provide solid performance on both fronts — provided you don't try to use it with overly taxing games or work. But where the VX 15 really shines is its audio thanks to its speakers that are well-balanced and surprisingly powerful.
Key Specs: CPU: 2.5-GHz Intel Core i5-7300HQ CPU * GPU: Nvidia GeForce GTX 1050 with 4GB of VRAM * RAM/Storage: 8GB/256GB M.2 SATA SSD * Display Size/Resolution: 15.6/1920 x 1080
Best Design: Alienware 13
What's imposing and badass on a 17- or 18-inch laptop is downright adorable on a 13-inch rig. The $999 configuration of the Alienware 13 keeps the trademark customizable lighting of its big brothers, including the gorgeous backlit keyboard. But this laptop is more than a pretty piece of tech, packing a 7th-gen Intel Core i5 processor and an Nvidia GeForce 1050 GPU, which should deliver good frame rates on its admittedly low-res 1366 x 768 display.
Key Specs: CPU: 2.5-GHz Intel Core i5-7300HQ CPU * GPU: Nvidia GeForce GTX 1050 with 2GB of VRAM * RAM/Storage: 8GB/180GB M.2 SATA SSD * Display Size/Resolution: 13-inch/1366 x 768
New and Notable: Dell Inspiron 15 7000 Gaming Laptop (Late 2017)
Yes, we know the Dell Inspiron 15 7000 Gaming laptop was updated a few months ago. But hear us out: an even newer update is all for the better. The latest version of the notebook is leaner and more powerful than its predecessors and starts at a reasonable $999. Even better, Dell has improved the display giving consumers a choice between a 1920 x 1080 non-touch anti-glare display, a 1920 x 1080 touchscreen or a 3840 x 2160 anti-glare screen. No word on Dell inspiron 1545 laptop battery life just yet, but this notebook has a great tracklife when it comes to endurance so we're optimistically hopeful for now.
Key Specs: CPU: 2.8-GHz Intel Core i7-7700HQ CPU * GPU: Nvidia GeForce GTX 1050Ti with 4GB of VRAM * RAM/Storage: 8GB/1TB 5,400-rpm hard drive * Display Size/Resolution: 13-inch/1366 x 768
Meet the Surface Book 2, upgrade version of Microsoft's most powerful laptop, packaging impressive 17 hours battery life and more computing horsepower lower hood.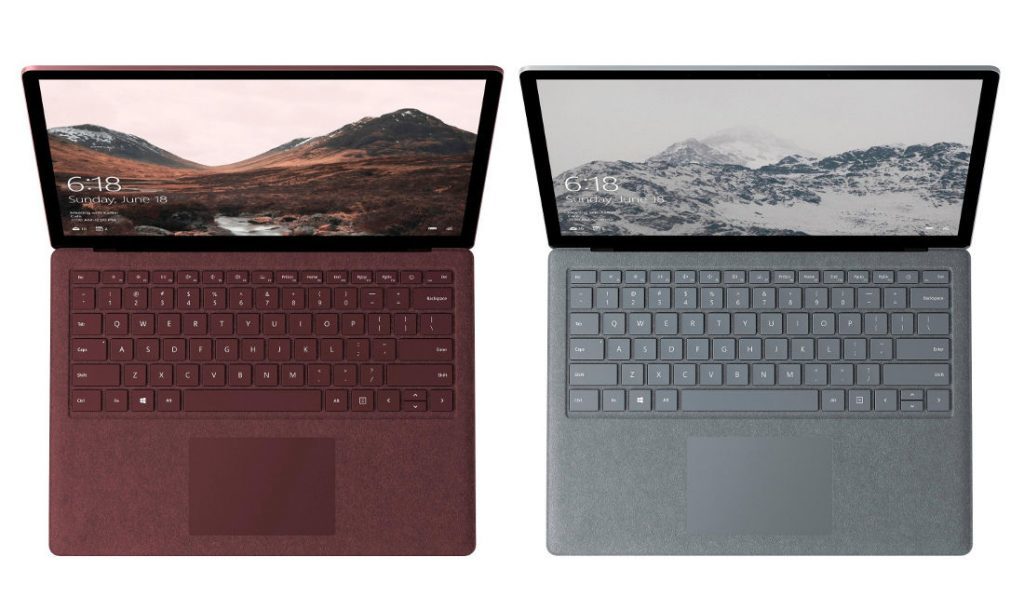 The Surface Book 2 will be available on November 16th, for a starting price of $1,499. Preorders open on November 9th.
The basic idea is the same as Microsoft's original Surface Book, which was first released in 2015: The device looks like a normal laptop, but the screen detaches to become a standalone touchscreen tablet. For the first time though, you'll now have a choice between a 13.5-inch and 15-inch display — the original Surface Book only offered the smaller screen size.
Apart from some minor cosmetic changes, the real Surface Book 2 upgrades are under the hood. Microsoft claims that all models of the Surface Book 2 will get 17 hours of Apple a1175 laptop battery life, with 5 hours on the unclipped tablet portion.
Aimed at Apple users
Microsoft also claims that the Surface Book 2 packs twice the power of Apple's newest MacBook Pro, though the company is not specific about what measures this claim is based on.
The Surface Book 2 is targeted towards the same demanding customers as the MacBook Pro. It's a premium laptop with high-end specs, aimed at power users and creative professionals who need to run demanding software like Adobe Photoshop or AutoDesk Maya.
Plus, Microsoft is touting the Surface Book 2's gaming prowess: The company boasts that the Surface Book 2 has 5 times the graphical processing power of the original model, and that it can run gorgeous new games like "Forza Motorsport 7" in high definition at an impressive 60 frames per second.
Matt Weinberger/Business Insider
At a starting price of $1,499, the Surface Book 2 is Microsoft's most-expensive laptop. Earlier this year, Microsoft released the $999 Surface Laptop, a mid-range Windows 10 laptop aimed at students. Microsoft also offers the tablet/laptop hybrid Surface Pro starting at $799, and the all-in-one desktop PC Surface Studio for $2199.
The original Surface Book had a troubled launch: Early adopters found that the device was riddled with bugs, but Microsoft didn't respond with a fix until several months later.
Ultimately, though, we at Business Insider ended up loving the Surface Book. In late 2016, we said that the refreshed Surface Book was a better buy for the average user than the MacBook Pro, owing largely to the touchscreen and the higher-end specs.
Still, it's not immediately clear where the Surface Book 2 will fit into the larger market, as overall PC sales continue their years-long decline. Plus, even with the whole range of Surface hardware on store shelves, Microsoft still accounts for a relatively small slice of the overall PC market, well behind companies like Dell, HP, or Apple.
There is hope, however.
"Microsoft wants Surface to be the best [Windows] experience going forward, a showpiece for Microsoft services," says Patrick Moorhead, Principal Analyst with Moor Insights & Strategy. "The PC market is flat to shrinking, but there is growth on the premium space, right where Microsoft is targeting Surface."
This morning, Microsoft announced the second generation of removable laptops: surface Book 2 (published in November this year). This machine not only can use Intel's eighth generation CPU and VR ready-made discrete graphics, Microsoft also claims that the notebook charging time is longer than the same type of MacBook 70%.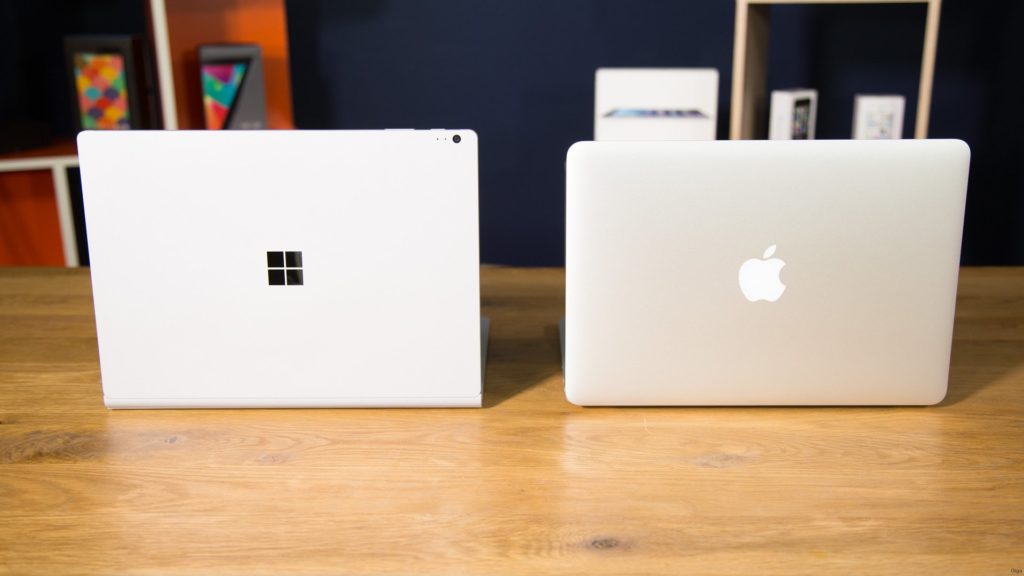 But how do Microsoft and Apple's notebooks stack up in other categories? Both share certain similarities (RAM, storage size), but you might be surprised by which has a lower starting price, and which has the higher resolution.
Performance and Pricing
For starters, the 13-inch models show that while you might spend more for a Surface Book ($1,999) than a MacBook Pro (up to $1,799), that PC makes it worth your money. Not only is it rocking a mighty powerful Nvidia GTX 1050 GPU, but its 8th-Gen Intel Core i7 CPU will deliver speeds and benefits that Apple doesn't offer in any models, as it's still using 7th Gen CPUs.
13-inch Surface Book 2 vs 13-inch MacBook Pro
| | | |
| --- | --- | --- |
| | Surface Book 2 (13-inch) | MacBook Pro (13-inch) |
| Starting price | $1,499 / $1,999 (discrete graphics) | $1,299 / $1,799 (Touch Bar) |
| Screen size (resolution) | 13.5-inch (3000 x 2000) | 13.3-inch (2560 x 1600) |
| CPU | Core i5-7300U, Core i7-8650U | Core i5-7267U, Core i7-7660U |
| RAM | 8GB, 16GB | 8GB, 16GB |
| GPU | Intel HD / UHD Graphics 620, Nvidia GTX 1050 | Intel Iris Plus Graphics 640, 650 |
| Storage | 256GB – 1TB | 128GB – 1TB |
| Battery life | 17 hours (estimated for laptop); 5 hours (estimated for tablet) | 8 hours, 40 minutes (tested) |
| Ports | 2 USB Type-A, 1 USB-C, SD Card, 3.5mm audio | 2 – 4 Thunderbolt 3 ports, Headphone jack |
| Cameras | 5-MP Front, 8-MP Back | 720p FaceTime HD |
| Dimensions | 12.3 x 9.1 x 0.9 inches | 12.0 x 8.4 x 0.6 inches |
| Weight | 3.38 / 3.62 pounds | 3.02 pounds |
| Tablet weight | 1.59 pounds | n/a |
The 15-inch versions of these machines tell a similar story, with the Surface Book 2 starting at a $100 higher price, but packing the VR-ready Nvidia GeForce GTX 1060 card, which is far more powerful than the Radeon Pro 560. Again, Microsoft is offering 8th-Gen Core i7 speeds while the 7th-Gen Core i7 in Apple's 15-inch MacBook Pro already feels outdated in comparison, even though it only came out 4 months ago.
While the 13-inch Surface Book 2 features a higher starting storage of 256GB to the MacBook Pro's 128GB, the 15-inch model has a lower maximum capacity, with 1TB to the MacBook Pro's 2TB.
15-inch Surface Book 2 vs 15-inch MacBook Pro
| | | |
| --- | --- | --- |
| | Surface Book 2 (15-inch) | MacBook Pro (15-inch) |
| Starting price | $2,499 | $2,399 |
| Screen size (resolution) | 15-inch (3240 x 2160) | 13.4-inch (2880 x 1800) |
| CPU | Core i7-8650U | Core i7-7700HQ |
| RAM | 16GB | 16GB |
| GPU | Nvidia GeForce GTX 1060 with Intel UHD 620 | Radeon Pro 555 (2GB) or Radeon Pro 560 (4GB) with Intel HD 630 |
| Storage | 256GB – 1TB | 256GB – 2TB |
| Battery life | 17 hours (estimated for laptop); 5 hours (estimated for tablet) | 10 hours, 59 minutes (tested) |
| Ports | 2 USB Type-A, 1 USB-C, SD Card, 3.5mm audio | 2 – 4 Thunderbolt 3 ports, Headphone jack |
| Cameras | 5-MP Front, 8-MP Back | 720p FaceTime HD |
| Dimensions | 13.5 x 9.9 x 0.9 inches | 13.8 x 9.48 x 0.6 inches |
| Weight | 4.2 pounds | 4 pounds |
| Tablet weight | 1.8 pounds | n/a |
Design
The Surface Book 2 looks nearly identical to its predecessor, though Microsoft claims it redesigned the machine's hinge for strength and durability. Unfortunately, it still shows an awkward gap when docked and closed. This year's MacBook Pro is sporting a look Apple launched last year that we still appreciate but didn't shake things up from its predecessor.
While the Surface Book 2 may endear itself to those who want to transform their laptop into a detachable tablet, that functionality seems to come at the price of portability. Not only is the Surface Book 2 noticeably thicker than the MacBook Pro (0.9 inches vs 0.6 inches), it's also the heavier of the two, with an up to 0.6-pound weight differential.
Display
The Surface Book 2 notebooks feature super high-res screens in both the 13.5-inch (3000 x 2000) and 15-inch (3240 x 2160) models. While we loved the beautiful screens in both of Apple's notebooks, our hands-on time with the Surface Book 2 suggested its PixelSense screens, which feature a 1600:1 contrast ratio, will be just as vibrant.
Battery Life
Microsoft is claiming that the Surface Book 2 will last up to 17 hours on a single charge, which — if true — is amazing.  Apple's MacBook Pros with Apple a1278 laptop battery on the other hand, lasted between 10 hours and 59 minutes (15-inch) and 8:40 (13-inch).
Keyboard
Our hands-on time with the new Surface Book 2 notebooks suggest its keys have retained their 1.5 millimeters of travel, which we love, but noticed lost some of their snappiness.
The MacBook Pro keys, on the other hand, have a lower 0.7 to 0.8 millimeters of travel, but still manage to offer enough clickiness to make for tons of typing (though the 15-inch MacBook's got the better keys).
Ports
"One step forward, and one step back" is the story here, as Microsoft's finally added a USB Type-C port to the Surface Book, but it's not a Thunderbolt 3 port, the superior flavor of this connector that allows for higher-speed connections.
The Surface Book 2 still beats the MacBook Pro, though, as it also offers 2 USB Type-A ports and an SD memory reader, which the MacBook (which includes 4 Thunderbolt 3 ports) does not. Both offer 3.5mm headphone jacks.
Outlook
It appears that Microsoft's new laptops beat the MacBook in performance, though they do make you pay for that zippiness. The Surface Book's also neck-and-neck with the Apple notebooks in every other category, suggesting that it will be the high-end flagship notebook to beat. Of course, we need to put it through the rigors of testing to be sure, so stay tuned to Laptop Mag for our full reviews of the 13 and 15-inch Surface Book 2.
The most important feature of many laptop buyers is battery life, which is right. We take these devices to meetings, classes, airplanes, even at home, from rooms to rooms. The maximum time away from the power outlet allows you to move, let you walk, out of power.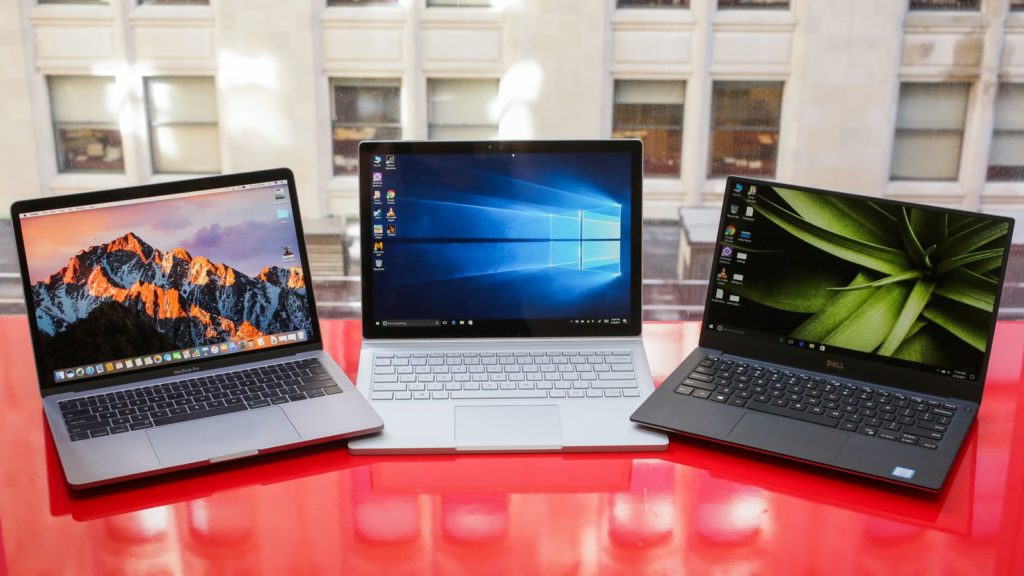 Based on the extensive battery testing conducted in the CNET Labs, these are the current 25 PCs with the longest battery life scores over the previous 12 months, now updated to include systems we tested in March and April, 2017. This list includes Windows and MacOS laptops, Windows 2-in-1 hybrids and Chromebooks running Google's Chrome OS. (Not included are Android or iOS tablets.)
Editor's note: This list and the accompanying gallery have been updated with the most recent scores.
The top spot still belongs to the Acer Chromebook R13, a budget-friendly but long-lasting Chrome OS laptop. The top Windows system is still Microsoft's 2016 refresh of the Surface Book, which benefits from having a battery in its tablet screen and a second battery in its keyboard base.
Apple's MacBooks are typically thought of as having excellent Apple a1322 laptop battery life, though the 2016 Pro models sometimes require an extra bit of coaxing to overcome uneven battery performance. The highest-ranking MacBook is the version of the 13-inch MacBook Pro without Apple's new Touchbar, at no. 3. (The 2015 MacBook Air lasts even longer, but it's an aging model with a lower-resolution screen.)
Two new additions to the top five are the HP EliteBook x360, a business-friendly hybrid, and the LG Gram 13, a very lightweight 13-inch laptop with excellent Hp elitebook 8530w notebook battery life (but still not as excellent as some exaggerated initial claims). Also making the top 25 for the first time are the 13-inch version of HP's Spectre x360 and Dell's 15-inch mainstream Inspiron 15 7000.
How we test
We call on our laptops to perform a wide variety of tasks, from playing videos to office work, to web surfing, to games. As a middle ground that's neither too easy nor too intense, the specific battery test used here streams a private video over Wi-Fi on an endless loop.
Note that these scores reflect the specific configurations we tested, and that screen resolution and CPU choice are some of the major factors that affect battery life. Those factors — and the apps you're running on the machines in question — mean that you shouldn't expect identical day-to-day battery life as shown here. But the general trends should hold true.
The top 25 battery life scores are presented below, while this related galleryincludes context for each system and a link to its full review. We update this list regularly, adding new high-level performers as we find them.
TOP 25 BATTERY LIFE LAPTOPS AND 2-IN-1 HYBRIDS
| Position | System name | Battery life in hours:minutes |
| --- | --- | --- |
| 1 | Acer Chromebook R 13 | 13:02 |
| 2 | Microsoft Surface Book (2016) | 11:49 |
| 3 | Apple MacBook Pro (13-inch, 2016) | 11:36 |
| 4 | HP EliteBook x360 | 11:34 |
| 5 | LG Gram (13-inch, 2017) | 11:30 |
| 6 | Dell XPS 13 (late 2016, non-touch) | 10:36 |
| 7 | Apple MacBook (12-inch, 2016) | 10:33 |
| 8 | Apple MacBook Pro with Touch Bar (15-inch, 2016) | 10:08 |
| 9 | Apple MacBook Pro with Touch Bar (13-inch, 2016 ) | 10:07 |
| 10 | Asus Chromebook Flip C302C | 9:55 |
| 11 | HP Spectre x360 (15-inch, 2017) | 9:54 |
| 12 | Acer Aspire S 13 | 9:46 |
| 13 | Dell Inspiron 15 7000 | 9:38 |
| 14 | Lenovo Yoga 900S | 9:31 |
| 15 | Acer Chromebook 14 | 9:30 |
| 16 | Samsung Galaxy TabPro S | 9:23 |
| 17 | HP Spectre x360 (13-inch, 2016) | 9:21 |
| 18 | Samsung Chomebook Pro | 8:57 |
| 19 | Dell XPS 13 2-in-1 | 8:56 |
| 20 | Acer Chromebook R11 (Chromebook) | 8:11 |
| 21 | HP Spectre x360 (15-inch, 2016) | 8:03 |
| 22 | Lenovo Yoga 910 | 8:03 |
| 23 | Lenovo ThinkPad X1 Yoga (OLED) | 8:02 |
| 24 | HP Spectre x360 (13-inch, 2017) | 8:02 |
| 25 | Lenovo Yoga Book (Windows) | 8:00 |
Do you have trouble keeping your work flow at a satisfactory pace? This is the problem that many content creators and bloggers are trying to solve every day. It's not just typing fast, but you need to know the right key command to do more of that in the process. If you're not familiar with critical commands and how to do more with Mac, this might be your best article and resource guide.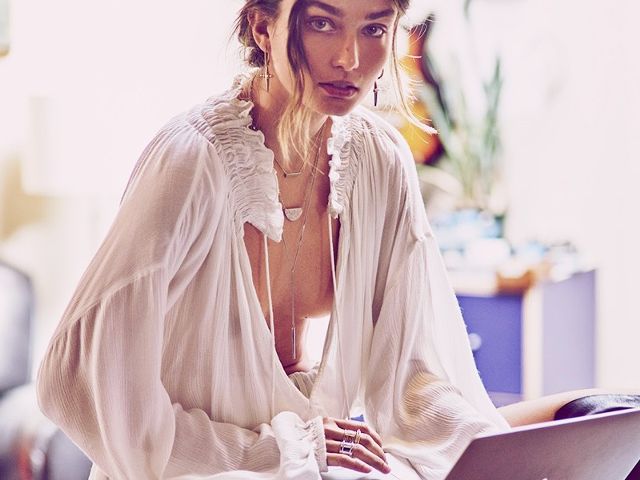 If you're a Mac user, you know it's a great system. The design and beauty that is put into the operating system are second to none. Perhaps you're a former Windows user who has converted to the Mac system. Maybe you just use Mac occasionally when you want to explore your Mac and see what you can do with it.
Whatever the case, it's good to figure out ways to save time so that you can enjoy using your Mac as well as possible while saving time on your daily tasks. One way you can do this is to learn the ten key commands and functions that you can use on the Mac.
WHY USE SHORTCUTS ON YOUR MAC?
When you are working on your Mac or iOS computer, it helps to know what to do to quickly when trying to finish or initiate a new task. The Mac runs quickly and responsively when it comes to everyday tasks. Knowing which shortcuts to use will save you lots of time when you are working on projects that take a lot of time.
HOW TO TAKE A FULL SCREEN SHOT
If you are on a Mac and wish to take a full screenshot of your desktop, open the apps and desktop files, then press "command+shift+3." This will capture all of your desktop and allow you to save the file as a jpeg to do what you want with it. You can use the captured files to save or share pictures and images that you want to use for various projects. This is a helpful
HOW TO TAKE A SCREEN SHOT OF A SELECTED WINDOW
To take a selected window screenshot of only a specific area of your desktop, press command+shift+4, then press the spacebar. Once the window is highlighted, click your mouse or trackpad to take the shot.
HOW TO TAKE A SCREEN SHOT OF A SPECIFIC PART OF THE SCREEN
If there is a particular area or spot on your computer screen that you want to capture, try pressing command+shift+4. Then click and drag the crosshair to the place you want to catch and let go of the mouse. This will allow you an easy way to get still shots saved from your Mac to use for some different purposes.
HOW TO CLOSE OUT AN APP
If you want to close out an app completely, hit command+q. This action will immediately shut down an app that you are through with so that you can move on with other things. This is a fast time saver for Mac users.
MULTI-TAB CONTROLS
If your Mac OS system has multi-tab controls, you can press command+t to open a new tab. Keep in mind that you may experience issues if you are working with Sirri but it works in most cases for Mac users.
SWITCHING BETWEEN APPS ON IOS
If you need to switch between applications on your Mac, press command+tab to open it. Then press the left or right arrow to switch between open apps. Switching between more than one app and multi-tasking is one of the most important aspects of using your Mac. You don't want to spend a lot of extra time switching back and forth between various applications. This takes valuable time that can be used for other more important tasks.
CALLING UP THE PREFERENCE WINDOW
The preferences window allows you to find many of the app tools and special features on your Mac. By pressing the command+comma keys, you will call up the preferences window so that you can make the changes you want or switch to another option.
HOW TO OPEN SPOTLIGHT
For using Spotlight with your Mac, you can press the command+space bar to call it up. This will allow you to utilize the components available with Spotlight while you are also working on other tasks without interruption.
OPENING THE HELP MENU
If you need help while using your Mac, you can hit the command+shift+question mark keys, and you'll get a troubleshooting option. This can help you to troubleshoot your Mac issues and find help for what ails your Mac or iOS system.
HOW TO CUT, COPY, PASTE, AND UNDO
If you need to cut, copy, paste, or undo anything while working on a document or other application on your Mac, press command, and X, C, V, or Z respectively. These easy controls will save you a lot of time when using your Mac.
OTHER COMMANDS TO LEARN
We hope these shortcuts and commands will help you to get around your Mac faster and perform your tasks more efficiently. The Mac computer is meant to save you time and to help you create the best projects, work, and tasks of any other type of computer. Using these shortcuts may seem awkward at first, but with time, you will be able to use them quickly and efficiently for your projects or everyday work.
There are many other commands that you can use to make your experience with your Mac easier and more efficient on a daily basis. Using a Mac should be a hassle-free experience. You can speed up your workday and make your work more enjoyable, relaxing, and fun.
MAC VS. PC SHORTCUTS
There's not a lot of difference between Mac and PC shortcuts and commands. But the Mac iOS system is a very simple system to use that can help you get your work done in a faster manner by using these convenient shortcuts.
Regarding your Mac tasks, it's a good idea to familiarize yourself with everything the Mac system can do. If you are a former Windows owner, you will want to learn the various operations that differ from the Windows PC so that you will become more acclimated to the Mac environment.
HOW TO GET THE MOST OUT OF YOUR MAC BOOK
For native Mac owners, you know why you love the Mac. It's clean, organized, and attractive. The desktop version is nicely arranged and easy to access. The apps are all lined up for easy retrieval. One of the reasons people like the Mac over Windows is the ability to multitask quickly and easily. But to get the most out of your Mac desktop or laptop, follow these steps.
1. Use the energy saver preference pane for longer battery life.– If you want your Mac to use less energy and help save your resources, you may want to go into settings and click on the energy saver preference icon. For more systems, it looks like a lightbulb. You can set one of three different sleep modes for your Mac this way and save energy so it will be ready to get going again when you need it.
2. Calibrate your battery on your Macbook.– You may not know this, but your Mac requires that you calibrate or tweak your Apple a1278 laptop battery settings for the best running performance. Use your battery calibration tool within the settings to do this and keep your battery running at peak performance. The battery calibration only applies to the MacBook, of course, not your desktop.
3. Reset your Mac's SMC.– The Mac was built with the utmost precision for the optimal performance. That's why there are so many different types of settings that you need to tweak from time to time. You should reset your SMC (System Management Control) once in awhile to get the best performance from your Mac. The SMC is important because it controls a broad range of options and actions within your Mac including your thermal temperature of the MacBook, the open and close on and off switching mechanism, and internet and external video source controls.
4. Give your Mac a tuneup from time to time using system tools or downloadable software.– Run the system cleanup tools as often as you can between jobs and any other times that are necessary to keep it running smoothly. If you need to download third-party tools, you may want to consider something like CleanMyMac or a similar program. These programs clean up the junk left behind in your computer sessions, and they may serve to prolong the life of your Mac and avoid technical issues.
5. Upgrade your RAM.– Upgrading your RAM on your Mac or MacBook can help you to gain valuable power and speed. There is a particular technique for upgrading, and you should make sure and follow all of the manufacturer's recommendations for upgrading your RAM. It's also important to know what you need to improve the way your Mac runs once the upgrades have been completed.
6. Know your Mac.– Treat your Macs like your children. That's what Steve Jobs, the founder of Apple did. He even named his first computer and rumor has it, all of the others, as well. When you treat your Mac like your children, you will realize that they are a bit like children who need the loving touch of a parent who loves them to take care of them and keep them in top running condition.
The more you use your Mac, the more you should focus on maintenance. Mac's are heavenly, but they're not immortal, you know. Give them a long life with regular maintenance.
The whole purpose of owning a laptop is to carry it free of charge when you need it. However, if the battery does not maintain good mobility, it is impossible. In this case, the only thing you can do is to plug it into the power supply, just like a desktop computer.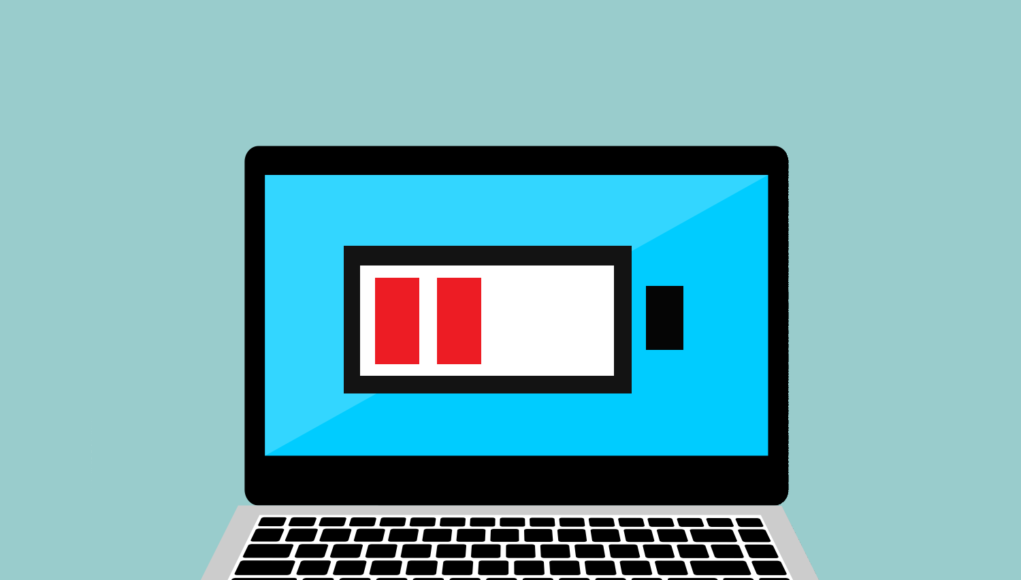 Of course, this is not a good solution. You need to get the battery issue fixed as soon as possible. One way to do it is to get a new battery. The problem with this method is that it requires money. In fact, batteries are far from cheap, meaning that you will probably have to pay at least a hundred bucks.
A much better solution is to try to solve the problem on your own. According to the people from Dell Repair Centre Sydney, there are some simple hacks that can help improve the battery life. Here are 5 of the most effective battery-saving hacks provided by Dell support!
1. Turn off Programs You Don't use laptop
If you are doing one thing on your laptop, there's really no need to have other programs running as well. For example, if you're talking to someone on Skype, you don't have to keep music playing or a video streaming online.
2. Turn off Background wallpaper on Display
Some apps keep on working even when you close them. They stay active in the background, taking a toll on your Dell latitude e6400 laptop battery. The solution is to turn them off, which is something you can do by opening Task Manager (Ctrl+Alt+Delete) and ending those processes.
3. Screen Brightness Dim down
If the screen brightness on your Dell laptop is set to the maximum, it might have a very bad effect on your battery life. The solution is to turn off the battery saver mode or simply dim down the light manually.
As 2-in-1s — which can convert from clamshell to tablet mode — have become more common,independent slate is no longer popular. However, many shoppers still doubt whether they need tablets, laptops, or one of them.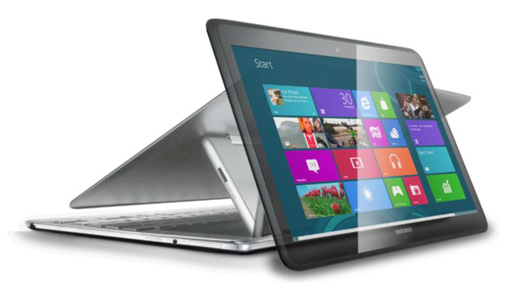 Forum user jchristempleton asks whether tablets will soon become obsolete, writing, "When do we get to the point where there is no point in buying a tablet because laptops have the power and programs to beat the consideration of a tablet?"
Jchristempleton's question is focused a bit on the future, but the answer is the same now as it will be for as long as we can foresee. There will always be a need for stand-alone tablets for media consumption, but the line between productivity slates like the iPad Pro and laptops is quickly disappearing.
Here's some advice for today's shoppers who are trying to decide between a laptop and a tablet.
Reasons You Need to Buy a Tablet
Child's first device: Tablets are the gadget of choice for younger children, because they are easy-to-use, have the best kid-friendly software and don't require you to read. Amazon's Fire 7 and Fire HD 8 for kids are particularly great first devices because they come with a ton of age-appropriate content, fantastic parental controls and two years of accidental-damage protection.
Reading / video watching: If you want to curl up on the couch with a favorite movie or book, a tablet makes a lot of sense, particularly one that's 8 inches or smaller. Yes, you can watch a movie on a 2-in-1 laptop, but even on a detachable, the device is much bulkier than a simple slate.
Of course, you could consume media on a large-screen phone as easily as you would on a tablet. But tablets are much larger, and most people wouldn't give a smart phone to a young child.
Reasons You Need to Buy a Laptop
Productivity: If you're doing any kind of work, whether it's planning a bake sale or number crunching in Microsoft Office, having a laptop with a keyboard, ports and a full computer operating system is important. I have a friend who does all his productivity work on an iPad with a keyboard, but that's not the most comfortable scenario for most people.
Education: There's a reason why most schools give their students Chromebooks with Acer as07b31 laptop battery instead of tablets. To do research and create content such as term papers, kids need a real keyboard and full desktop software.
Shopping / transactions: Yes, you can visit websites and make online purchases from a tablet or phone, but when you're buying many items or making a major purchase, you benefit from being able to view the full desktop versions of websites on a large display.
People Who Could Buy Either a Laptop or a Tablet
Artists: If you like to draw, you can do that on either a large-screen tablet such as an iPad Pro or on a 2-in-1 like the Surface Pro. However, if you're going for a drawing laptop, a detachable is a much better idea than a convertible with a bend-back lid. You want to be able to hold the slate in your hand, without the added bulk of the keyboard and touchpad on the back.
Bottom Line
Every household should have at least one laptop, so if this is going to be your main or only computing device, a laptop is the way to go. However, if you're looking for a child's first gadget or a media-consumption system, a tablet still makes sense.